BikeMaps.org helps to make cycling safer by providing municipalities, the Province and other stakeholders with a supplementary database on cycling incidents. These citizen reports help transportation planners and engineers determine where upgraded (or new) cycling facilities are needed. More robust cycling incident data is the first step toward safer streets.
In addition to assisting municipalities with planning safer streets, BikeMaps.org can provide cyclists with the latest information on safety hot-spots. We've compiled collision data from ICBC and BikeMaps.org to develop a list of dooring caution zones in the City of Vancouver. Doorings were the most prevalent type of cycling collision reported through official reports (Urban Systems, 2015). In the five dooring incidents reported to BikeMaps.org, three of the five cyclists were injured, and two sustained injuries serious enough to require an emergency department visit or overnight hospital stay.
Have a look at the dooring caution-zones map and accompanying table of dooring caution-zones. If you cycle in these zones, be sure to keep adequate space from parked cars, or use a nearby designated cycling facility. A map of Vancouver's cycle routes is available here.
Corridor upgrades like the one proposed by Streets For Everyone for Commercial Drive may significantly reduce or eliminate this type of cycling collision. Email the City of Vancouver Mayor and Council and the Drive Business Improvement Association (BIA) your thoughts about making the Drive a complete street! Let's see if we can get Commercial Drive off this map!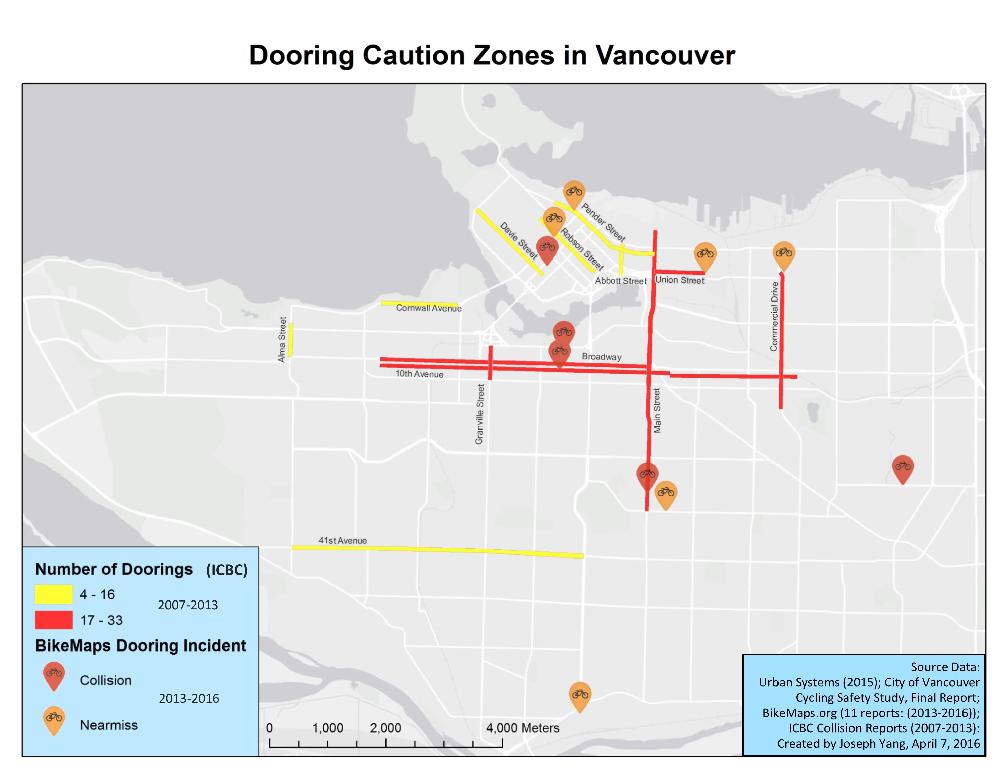 Dooring Caution-Zones in Vancouver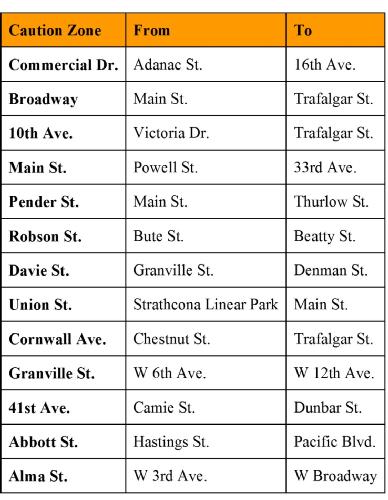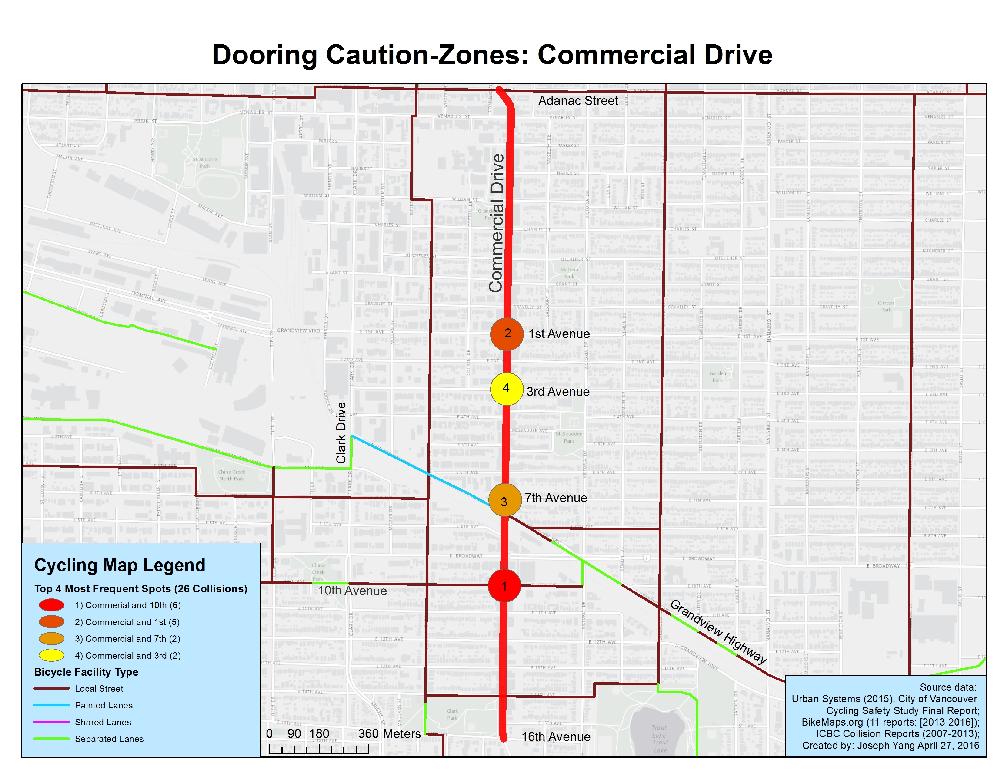 Reference: Urban Systems. 2015. City of Vancouver Cycling Safety Study Final Report.