by Colin Ferster
We're working on a national bike infrastructure dataset and we need your help to make sure we have it right. Building a national infrastructure map is a massive challenge. We're using OpenStreetMap (OSM) because it is available across the country. OSM is the volunteered map of the world. We completed a study comparing OSM with official data, and found reasonable agreement. It's a bit like a Wikipedia of mapping - it's super useful, but it's not perfect, and we can make it better.

Editing OSM will improve a wide range of apps that use OSM basemaps. Our data (derived from OSM data) is available for free to support a wide range of studies to help with:
Promoting bicycling.
Understanding who has access and who doesn't have access to these facilities
Understanding the safety and health outcomes of access to bike infrastructure.
You know your places best.
Official data is often missing important details. We have all experienced bike infrastructure that exists on the map, but is lacking on the ground (the famous disappearing/unsafe bike lanes). We need help identifying missing and incorrectly attributed infrastructure. How do the places that you know, where you live, where you work, and where you visit look on the map? We invite you to mark up the map below. We will use the information to update OpenStreetMap, and we will launch a revised version of the OSM Can-BICS national bike infrastructure dataset in mid February.


Figure 1. Preliminary classification of OSM data using Can-BICS labels. Our classification uses OSM tags, as well as geographic context such as landcover and traffic diversion to assign Can-BICS labels with an average accuracy of 76 ± 3% for presence or absence of infrastructure (by length within 15 sample cities). The map and data are available on ArcGIS online. The app is available here. Click on the smart editor widget in the upper left to mark missing or incorrect features.
We have three methods that you can contribute, and we are happy to provide assistance.
Editing OSM directly. Include the tag "#CanBIKE" in your comments.
Marking up the map (this might be the most fun).
Marking up the map.
Zoom into an area in Figure 1, above (or directly in the app.). Use the smart editor tool

(located near the top left corner of the map), and map what you know is currently on the ground.
If the map is missing features, draw them in.
If the map is incorrect, draw over the existing lines on the map.
Please provide a description and any helpful notes.
Use the point comment feature to make more general comments about places.
We will enter the data on OSM and revise our dataset.
Don't worry too much about precise spatial positioning in this step. We will align the data with existing OSM data using aerial imagery.
Contact canbikemapathon@gmail.com with any issues.
Coding key: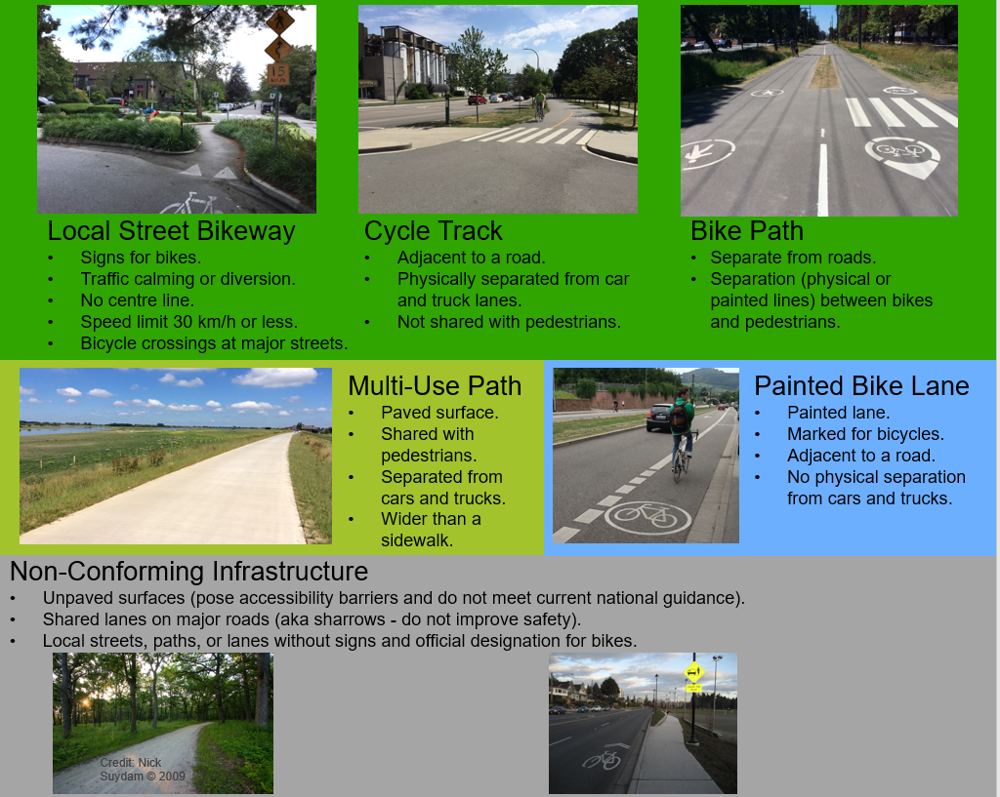 Figure 2. The Canadian Bikeway Comfort and Safety Classification System offers a consistent classification for Canada that prioritizes all-ages-and-abilities infrastructure. The labels were determined based on a review and synthesis of open data in 45 municipalities, engineering design guides, and expert review. Detailed coding instructions are available here..
Example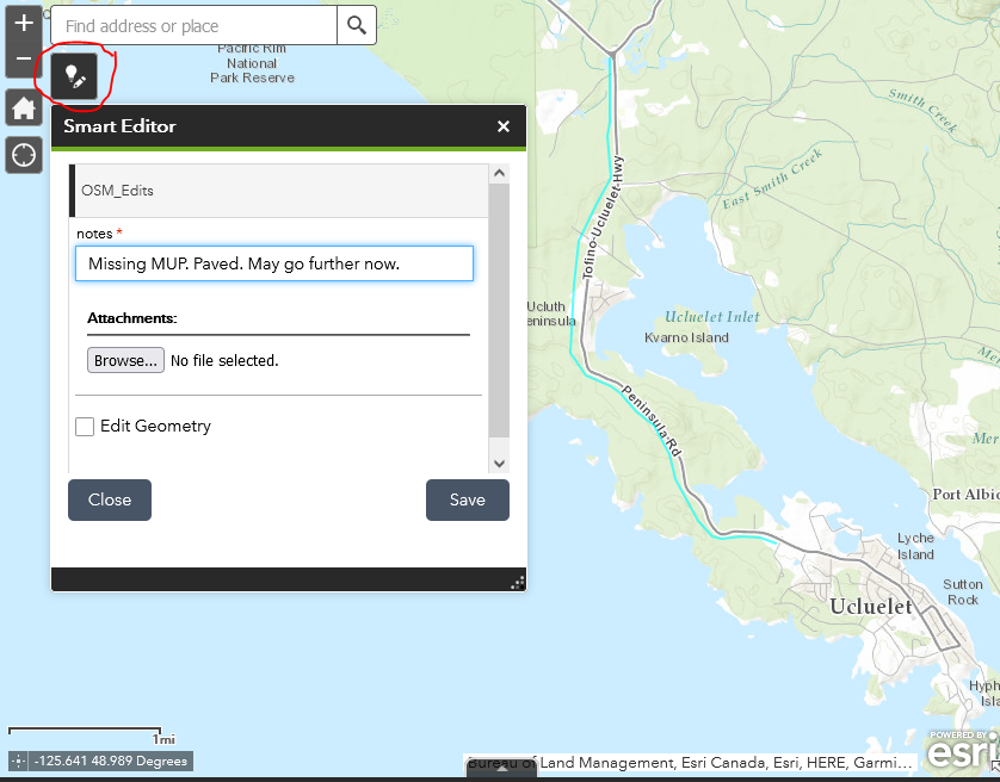 Figure 3. Here we digitized a missing multi-use path. We know that it starts at Forbes road, runs on the left side of the highway, and meets the Alberni Highway junction. We think it might go further now, but it has been a long while since we visited. Anyone know how far it goes? This is why we need your help!
Thank you for mapping!